Donations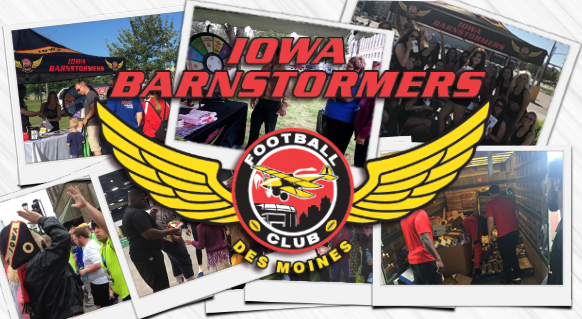 Donation Requests
The Iowa Barnstormers are committed to donating to non-profit organizations. The Barnstormers give all donation requests received serious consideration as to benefit as many organizations as possible. Because of the high volume of requests, we cannot gaurantee every request to be fulfilled even if all requirements are met.
We ask that all donation requests include the following:
- A brief description of the event and organization *Ideally on your organization's official letterhead*
- The date, location, and time of the event (please also include the date by which the donation is needed if it is different than the date the event is being held)
- Contact name along with mailing address, phone number, and e-mail address
- A brief description about what the donation will be used for at the event (Auction, raffle, prize, etc.)
- Your organization's Tax ID number
- Any additional information you find important to share about your organization and/or event
All requests must be submitted by mail, fax, or as an e-mailed attachment. We ask that all requests be received by the Barnstormers staff at least 30 days prior to the date the donation is needed. Our official Donation Request Form can be found by clicking here.

*Submission of a request does not guarantee acceptance or an agreement between parties. All decisions made by the department are final.
All donations can be mailed to:
Iowa Barnstormers
Attn: Donations
730 3rd St
Des Moines IA 50309
Fax: 515-564-8451
CLICK HERE to fill out a donation request form | E-Mail: [email protected]